NEXT CALL
You have two options: Either have teachers, who are people who have not been updated for years and who teach the same thing every year, or have mentors, who will always teach you empirically, and will help and guide you on your transformation journey. professional.

Our team is made up of expert Mentors and passionate professionals whose motivation and dedication is vital to help you achieve your goals. Universal Arts School mentors are active specialists in the sector. This means that the training and knowledge they impart will always be up to date with the latest market trends. Take advantage of the opportunity to establish contacts and connections with professionals in the sector.
MORE THAN 300 HIGHLY SPECIALIZED MENTORS
Universal Arts School has more than 300 mentors. Here we introduce you to some of them, all committed to helping you achieve your professional goals through up-to-date, practical and relevant training. Our mentors have been working in the industry for years, in the most recognized studios and the most famous projects, with which they can bring the production experience to the classroom.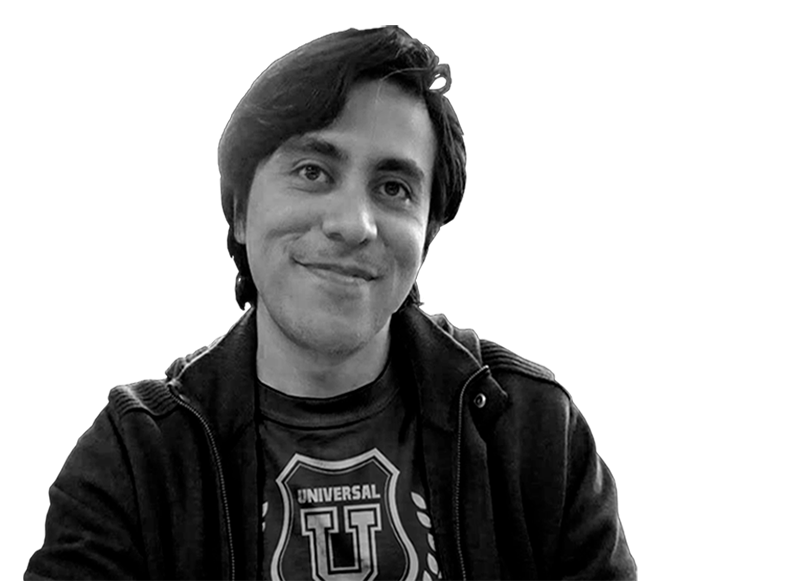 David Saiz
Lead Environment Artist at EA

He is a CoFounder and Studio Director of Paloma Studios. He has many years of experience working on videogames, television, commercials, attractions and Virtual Reality experiences. David has worked in numerous studios in California such as Sony Online Entertainment, Electronic Arts, Wevr and film and commercial studios such as Rhythm & Hues, Halon Entertainment among others. He is an experienced Technical Lead, as well as an artist. Some of the projects he has collaborated on: - Overwatch (promotional statues), - The Sims 3, - The Sims 3 Pets, - The Sims Medieval, - The Sims Medieval: Pirates & Nobles, - Planetside 2, - Mass Effect New Earth (Ride), - Fly Venture (Ride), - The Walking Dead Chop Shop, - theBlu Deep Rescue, - Disney Infinity, - Serpent's Saga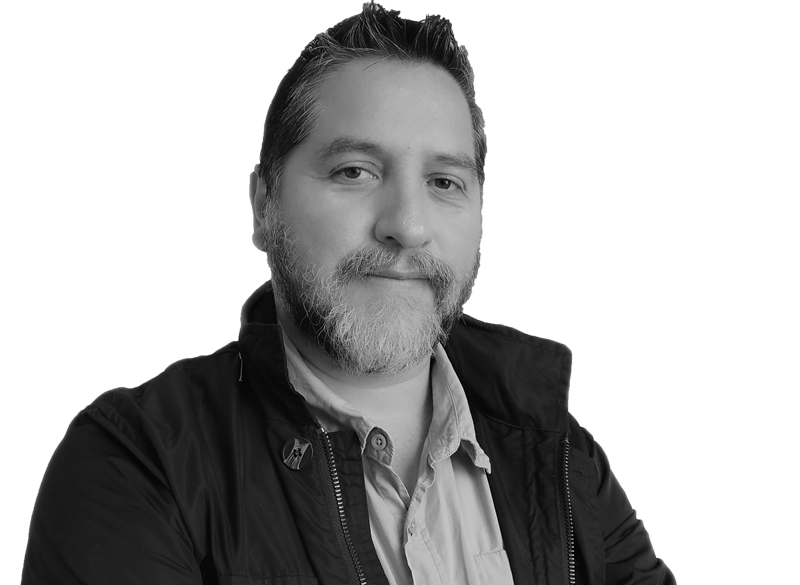 Apolo Osornio
Senior Character Rigger

Apolo Osornio is a graduated Bachelor of Science in Mathematics at Universidad Nacional Autónoma de México with further studies in Computer Graphics. He has served as a 3D Generalist and more recently, he specializes as a Character Rigger collaborating on Indie Films, animated VR- series and commercials. Such projects include, among others, "One Word", "Lil Dicky/We Love The Earth", "Gloomy Eyes VR", that have been awarded with Gold Lion / Bronze Lion for Best Film at the Cannes Festival 2019 and Best VR Animation at Sundance 2019 / Crystal for the best VR Work – Annecy 2019 respectively. He has also participated as a freelancer in projects for Disney, Honda, Grubhub, IGA, etc.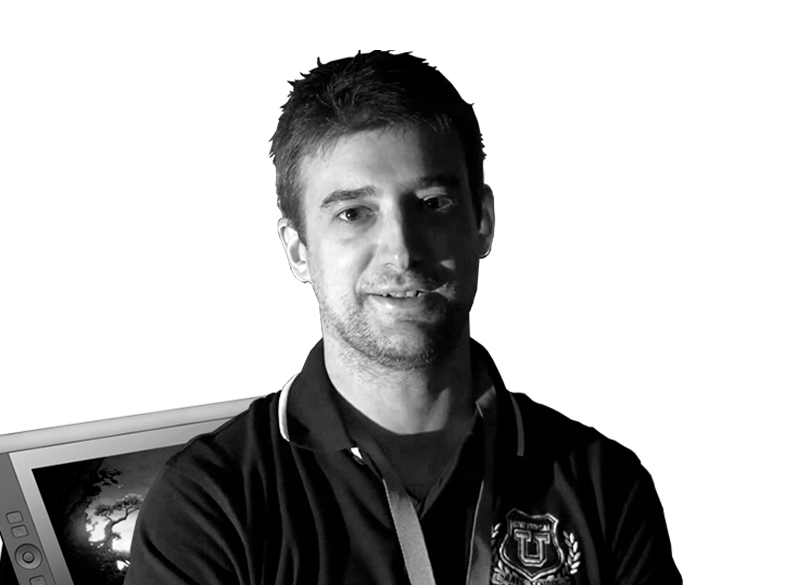 Jorge Momparler
Concept Artist at Gameloft

Concept-artist and illustrator. I was worked on dozens of projects for videogames and developers such as GAMELOFT. I'm interested in everything related to creative design and visual communication. I am a curious person and I like to learn something new every day. However, if I have to choose, my approach would be conceptual art, and all that it entails. From sketches to final art, environments and characters, I enjoy every part of the process.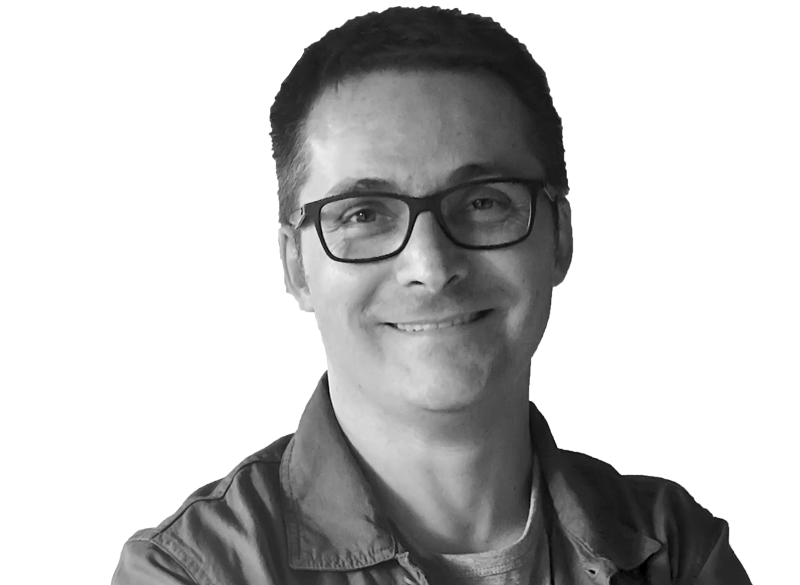 Anfrank Ponce
3D Character Animator

He has worked on Baraboom! animating dinosaurs for Felix & Paul Studios in the "Jurassic Park – Blue" 3D VR experience promo. He worked in post-visualization animating characters in the film "The Nutcracker and the Four Realms" for Walt Disney. He collaborated in the advertising spot "Space clones!", for Funko Pop!. He worked in Paris at Illumination MacGuff, animating characters for Minions and The Grinch short films.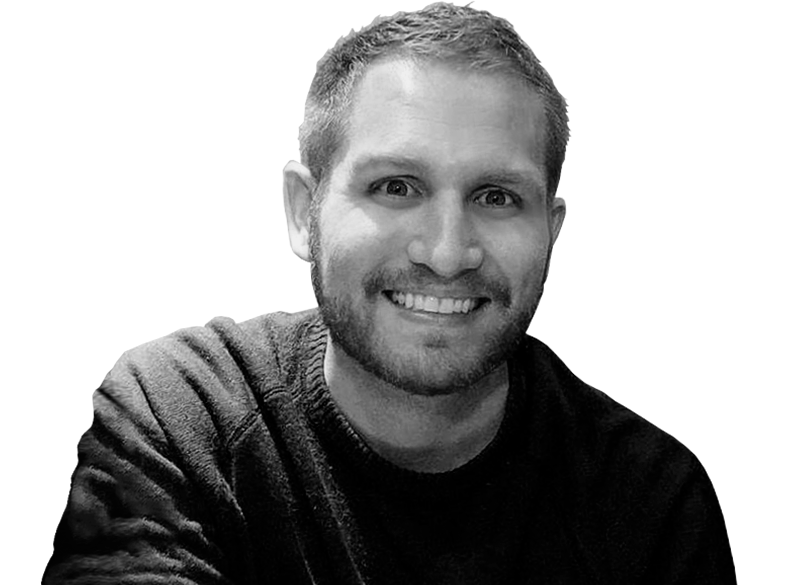 Garret Hoyos
Visual Effects Artist and Creative Designer

Garrett has a Bachelors of Fine Arts from Brigham Young University in Animation. He is an entrepreneur and is currently creating a virtual reality wellness experience. He has worked for Blue Sky Studios, Disney Interactive, General Motors, and for various Visual Effects studios.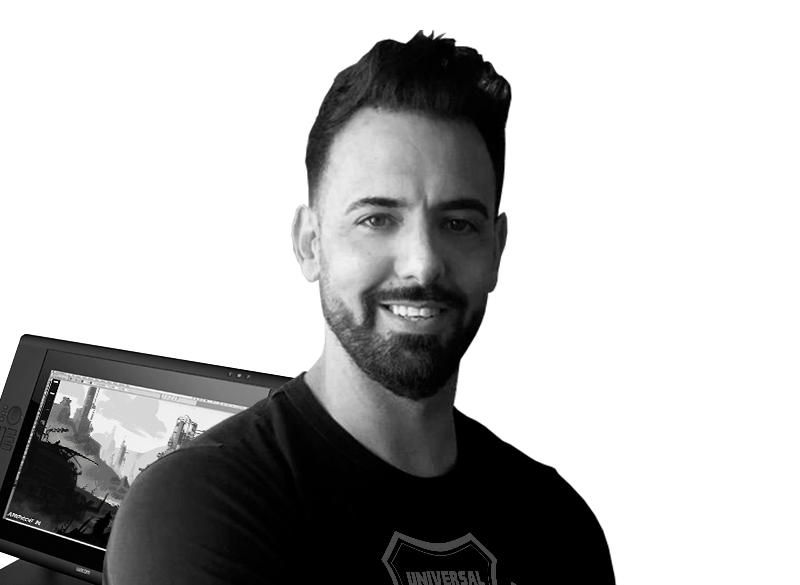 Andros Martínez
Senior Concept Artist

I have worked as a Marketing artist in indies mobile and Steam studios as "Feral Fury", I have worked as an Animschool instructor, I have also worked in preproduction of films for London Studios. I spent a month in Toronto as an internship at Imaginism Studios receiving mentoring from people like Bobby Chiu, Key Acedera and Alvin Lee.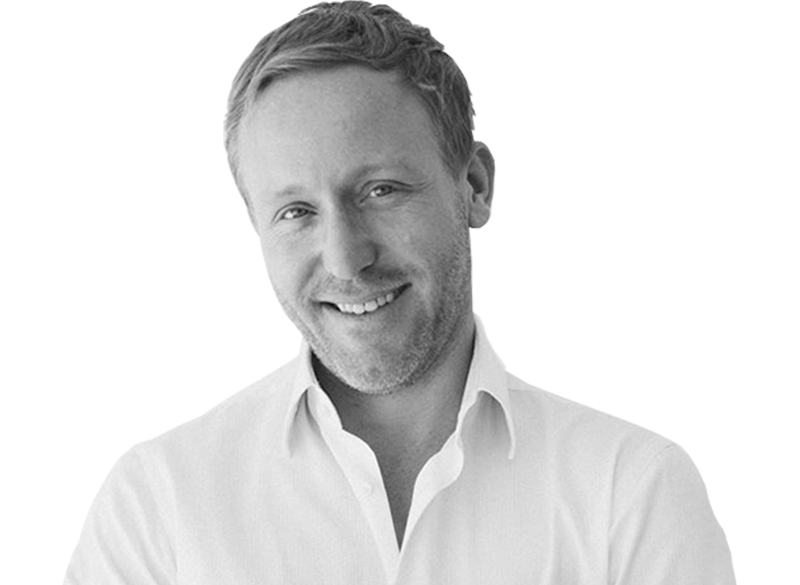 Mike L. Murphy
Director, Animator and Lecturer

Director, animator and speaker. He's had the honor of being a visual effects artist for successful franchises such as Harry Potter, Lord of the Rings, Fast and Furious and Ironman. His favorite character of all he has worked on is Gollum from The Lord of the Rings. He had to live in New Zealand for two years to help bring him to life. After 'retiring' from the VFX industry, he directed award-winning short films and commercials. During this time, he fell in love with the 'art of business' and has spent the last 5 years mastering this art form.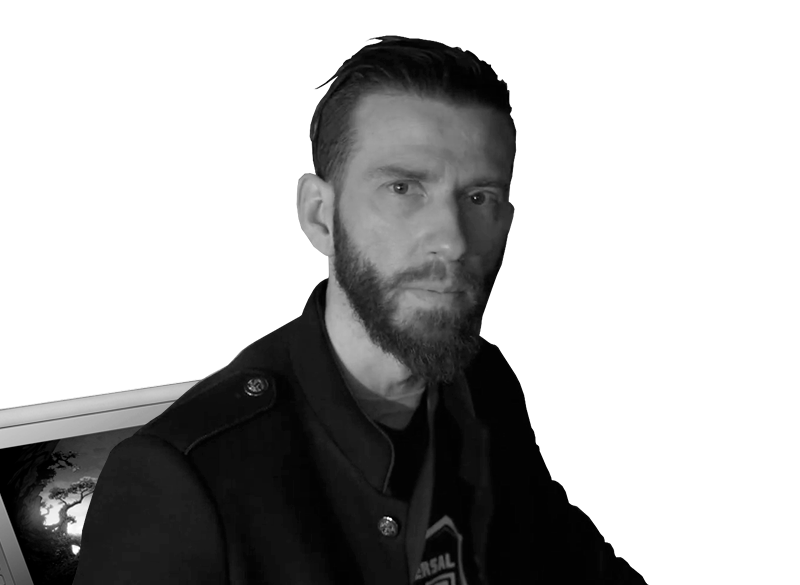 Rafa Costa
3D Generalist at Elite 3D

3D Artist and Concept Artist.
He has worked since 2003 for advertising agencies, design studios and architectural firms.
He has been involved in different projects such as: events, corporate videos, music videos, television programs, documentaries, movies, commercials and video games, such as BattleField 4, Mafia III and Star Citizen b>.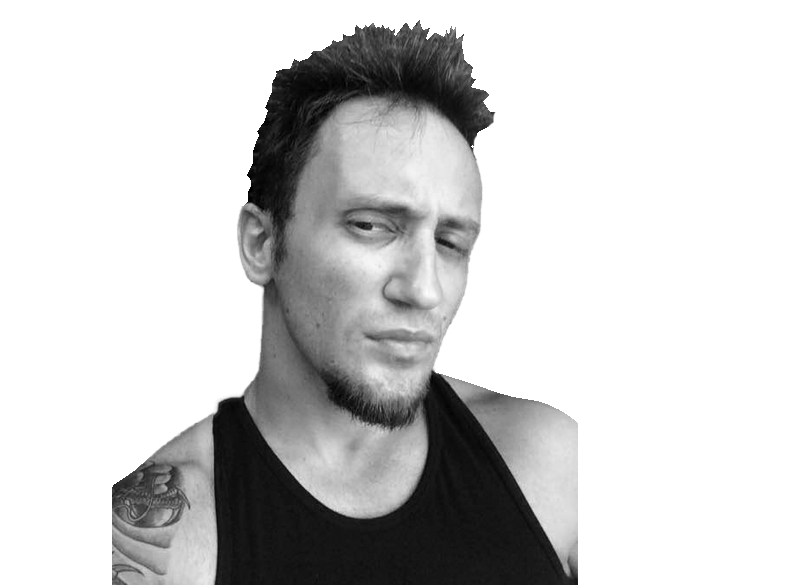 Fabrizio Bortolussi
Lead character artist

He got his start doing commercials in small Italian studios using Maya and shooting small films for the Italian television.
Soon he moved to Tokyo where he worked as lead character artist in Production IG, the famous Japanese studio that created Ghost in the Shell, the animated sequence in Kill Bill and more. While in Japan he also worked for Studio Ghibli and for various horror film directors as illustration and prosthetic-fx artist. Eventually he did prosthetics-fx and horror make up for horrifying deformed monsters (both puppets and real actors) in the abandoned hospital attraction inside the FujiQ park in Japan.
Launching his freelance career and working for Origami Digital (Hollywood), film would soon follow. Fabrizio found himself working with Neil Blomkamp at Peter Jackson's Wingnut Films as a digital sculptor on "District 9", when the project was still at it's early stage of development sculpting and texturing the main alien using Weta Workshop's concept sketches and clay maquettes. He has then worked on other feature films and video games with companies such as Mirada, Namco, Sony, Townshend Productions and more. Fabrizio now works as a full time freelancer with a broad range of clients, specializing in horror video games.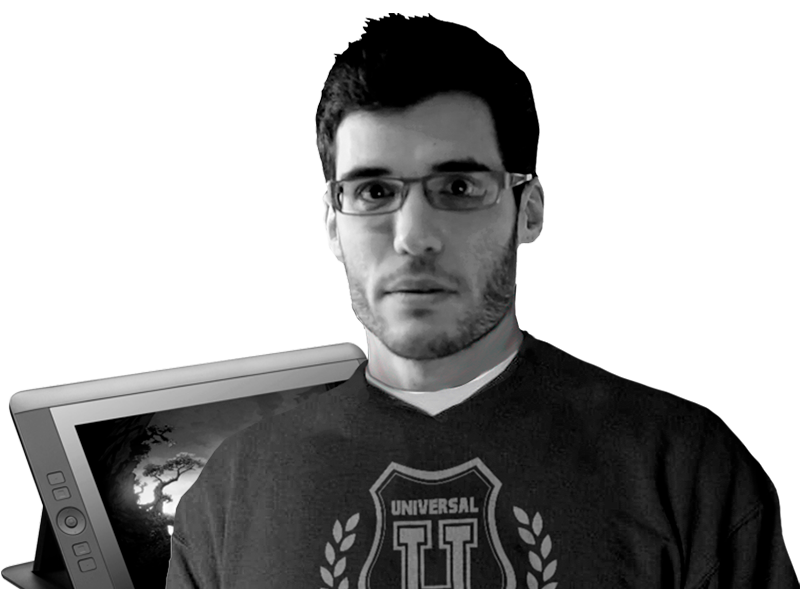 Nacho Lapuente
Character Artist at Elite 3D

Character Artist at Elite 3D
Specialties: Digital sculpting, rendering, skin, hair, fabrics, texturing, animation, Zbrush, VRay, MentalRay, Marmoset Toolbag 2, Unreal Engine 4.
He has worked on projects like Call of Duty Infinite Warfare o Hitman.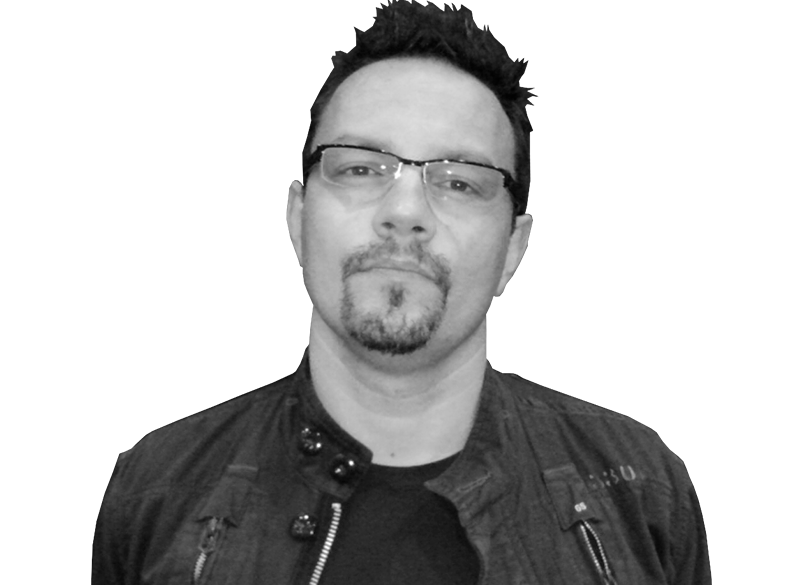 Nicolas Simonin
Senior Manager, Business Intelligence at Warner Bros. Studios / Digital - Machinima

Nicolas Simonin has been involved in over 30 social media campaigns in the video game and film Industries. Working with Petrol Advertising, a leader in the field of video game marketing, he was responsible for the visual marketing of top-selling franchises such as Call of Duty, Grand Theft Auto, The Last of Us, Final Fantasy and Silent Hill, among others. At the Walt Disney Studios he has provided in-depth analyses of the bilingual market for some of Disney's most prominent properties such as Star Wars, the Marvel Studios and Pixar in addition to Disney Live, the Disney Animation Studios, the Disney Music Group and the ABC Television Network. Currently, working as Social Media Analyst for Machinima, Nicolas provides daily insights on gaming & entertainment properties/I.P. from Machinima and Warner Brothers Studios.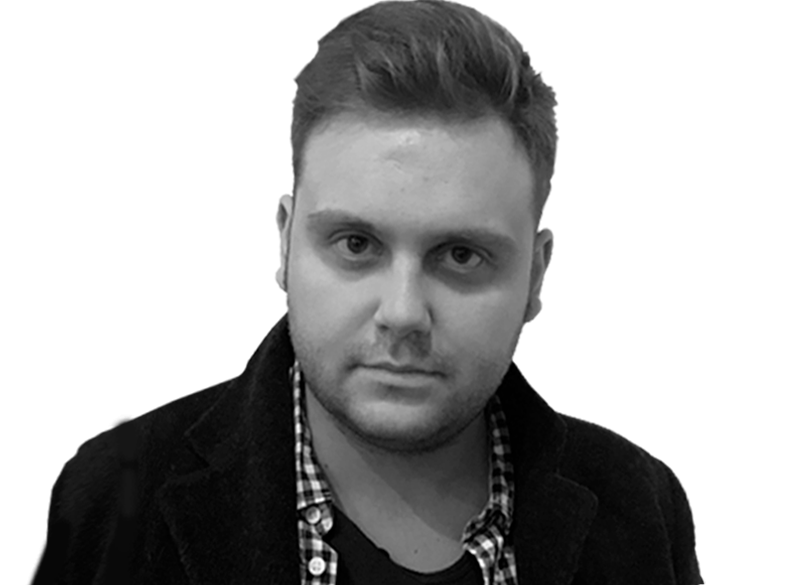 Andrés Grueiro
Film Director

He has won awards for his projects such as 1st prize and special jury prize in Cambridge Shortfilms Contest (UK) and he is well versed with the latest techniques of representation of Virtual Cinema. He is currently a member of Utopic Estudios, a high-performance virtual reality technology company and MOCAP. He has worked in the world of Videogames making cinematics for Sunburned Games and is expresident of the AEV, Students Association of Video Games. He currently directs a series for television.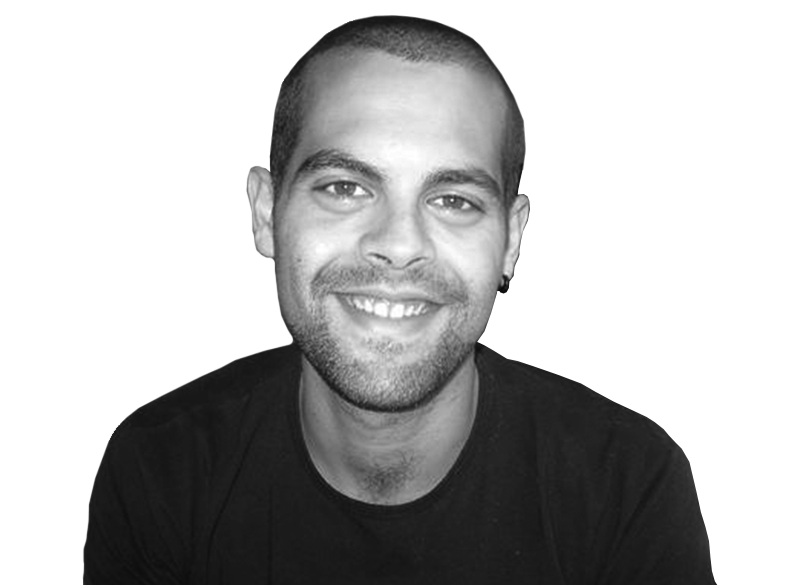 Ángel Rams
Freelance Illustrator & Comic Book Artist

My complete name is Ángel Rams Figueroa, I was born in Valencia, Spain, in 1982. Even though I have a degree as a construction engineer my real passion has always been art. I was taught by a professional comic artist for some years and then learnt by myself. My professional experience has been related to illustration, comic books, scenario design for hotels, water parks, theming architecture…etc. I currently work for several private clients as well as for independent publishers and companies, and develop own projects at the same time.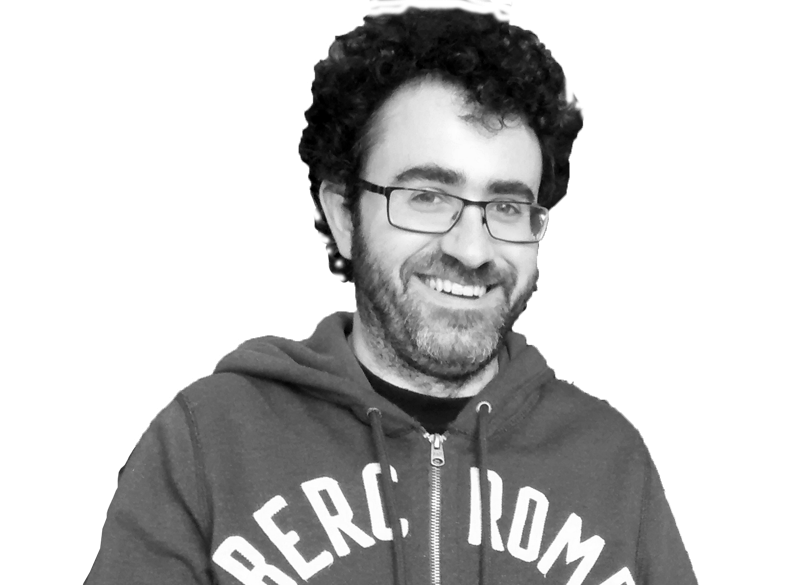 Ramón Nafria
Producer & Game Designer

He has spent 21 years in video game criticism, 18 in development, and 13 in teaching. He founded the first association of video game developers in Spain (DOID), and has also worked in game publishing in several companies since 2016. He set up his first company (A Crowd of Monsters) and is currently in projects as an individual (Alex Kidd in Miracle World DX, N25)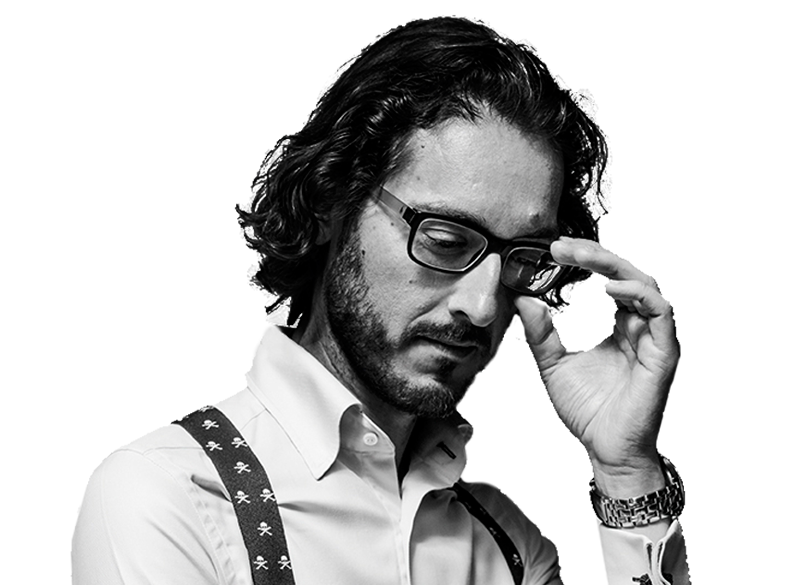 Vicente Moreno
Designer and Owner at Vicente Moreno Photography

He is a 3D designer and has worked in the field for 18 years and taking the direction of furniture art, lighting and product field in the realization of 3D images for catalog, interior design and architecture to the highest national and international levels. Currently he runs his own design studio, having a strong presence in the main design fairs.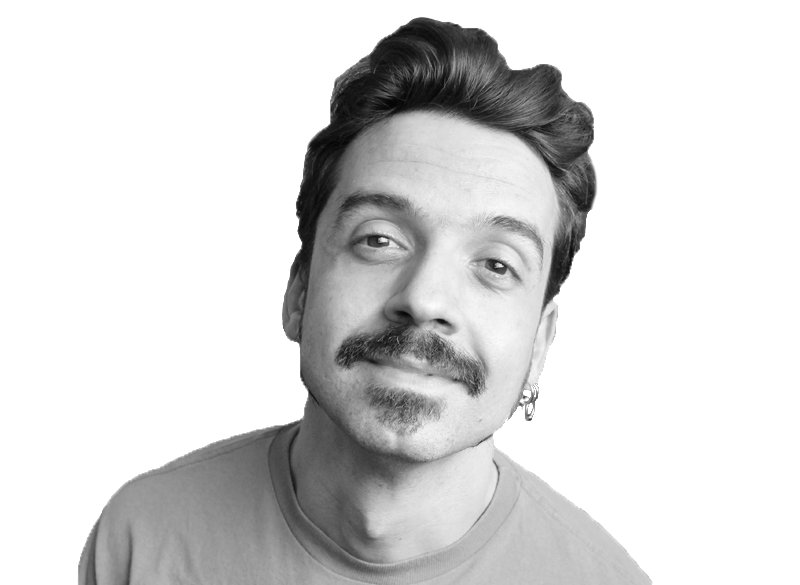 Juan Bas Forés
CG Artist at Brave Zebra

CG Artist Specialist in Unreal Engine, Autodesk Maya, Autodesk 3Ds Max, Autodesk Mudbox, After Effects, Z-Brush, Premiere. Professor for the Masters of Videogames and the Masters of Animation of 3D characters. He also works in the prestigious BRAVE ZEBRA studio.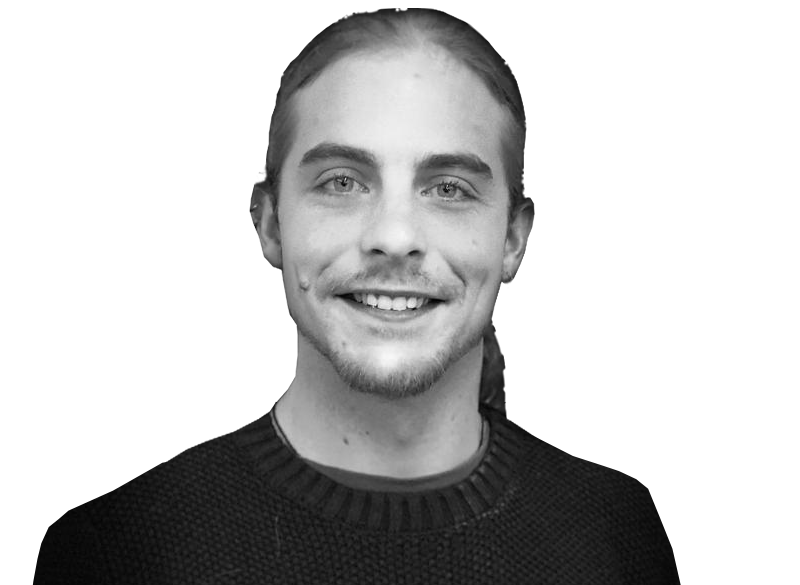 Victor Escrivá
Senior programmer

He studied videogame design at the University of Florida. After this, he started working at WhiteSword, where he worked as a programmer for the video games "Kid Goblin" and "Space Tales" for PC and mobile devices. In FrameOver Studio he developed several applications for different companies, as well as an application for norauto in AR, an application for Taylor Wimpey in RV and he participated in several projects. After that he started working in wildsphere where he was one of the developers of " Tu Cara Me Suena" the videogame, for PlayStation.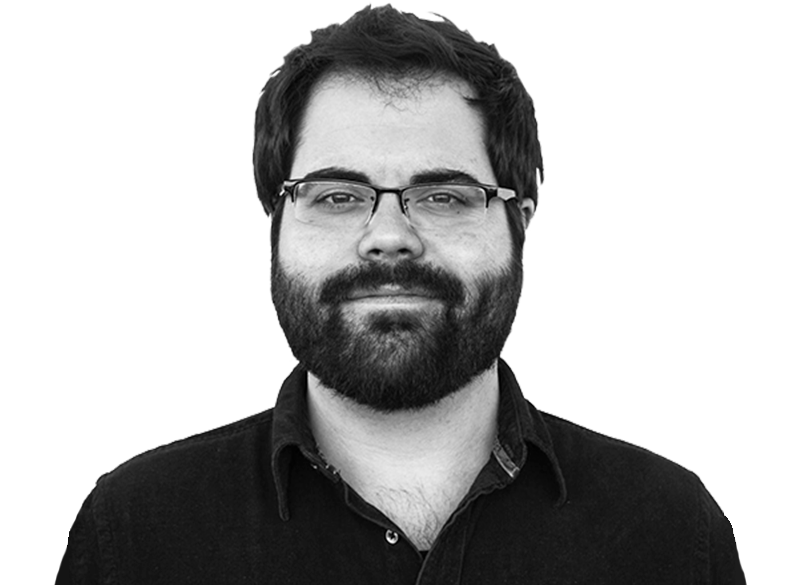 David Bermúdez
Architect and 3D Artist at 4DArchViz

I am an Architect and a 3D Artist focused on interactive and real-time visualizations with 3D Engines and Virtual Reality. From very early on in my career, I have been interested in developing new ways and tools that are able to bring designs and ideas into reality using the latest technology available on the market in order to get faster and immersive results. I am also very interested on parametric modelling and design, and I work very efficiently with spaces, after my architectural degree which I focused on visuals and programming.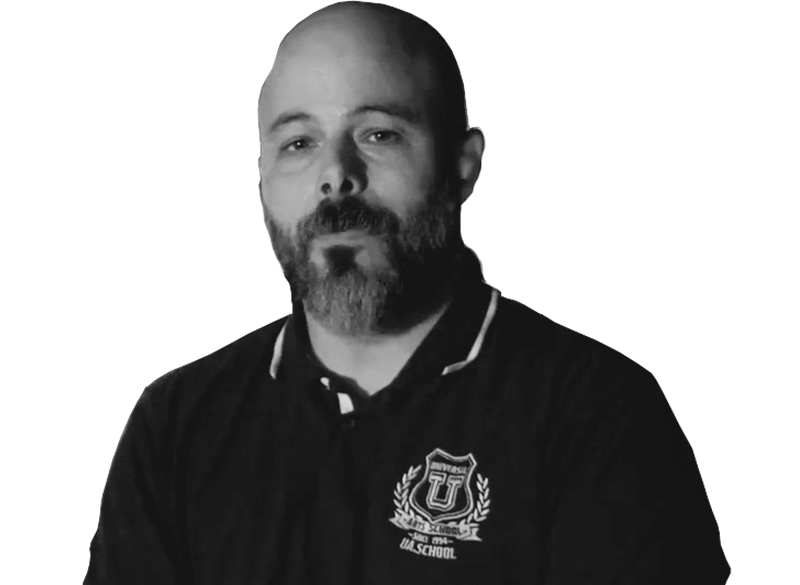 Jose Vicente Carratalá
Expert in Programming and 3D Graphics

Technical Engineer in Industrial Design. Expert in programming and 3d graphics. Teacher in training both in person and online. Instructor at Video2brain and Linkedin, external professor at the Polytechnic University of Valencia. CEO and Founder at JOCARSA. Developer of Robotics Projects, CGI Infographics, Interactive 3D Visualization in Virtual Reality working with state of the art technology.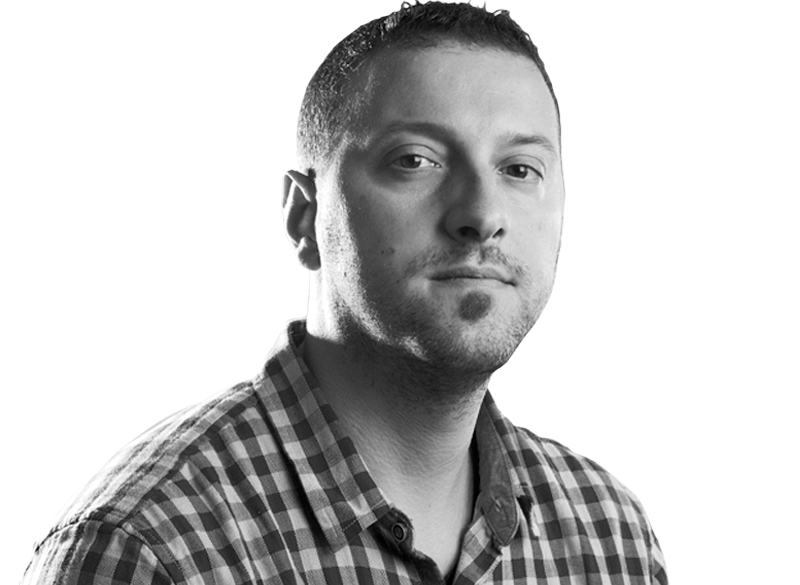 Juan Antonio Valverde
Concept, Visual & Story Artist

He has a Bachelor of Fine Arts from the Polytechnic University of Valencia (UPV), in 2005, and with Professional Training Degree 2 in programming of Computer Systems and a Master in Graphic Design, Juan Antonio develops his professional activity as Freelance in Illustration and Graphic Design since 2012. He has had the opportunity to exhibit his works on 5 occasions in his hometown (Valencia), and on one occasion as a guest at the Amazing Gallery in New York (USA), in Rodez (France), in the area of ??the medieval castle of Belcastel. As a freelancer he has collaborated in several national productions as an illustrator in Pandora Box Films, a division of Apache Films (Madrid), as Storyboarder and Concept Designer. He has participated in several local and national projects as a storyboard illustrator, and as a props designer, for the realization of the Fashion Film "Xmile", awarded with 1 "World Music Award" and "Akademia" Music Award ", both in Los Angeles (USA), and with premiere in 2016. In the international arena, he has collaborated with the producer Troublemaker (USA), in the production of a spots for BlackBerry by director Robert Rodríguez, as a concept designer. He has recently participated in the making of storyboards for commercial ads, and in the production company Austrian independent cinema. He has also made the corporate branding of independent brands and has participated with several national artists in the campaign for LOIS JEANS "Lois & Arts".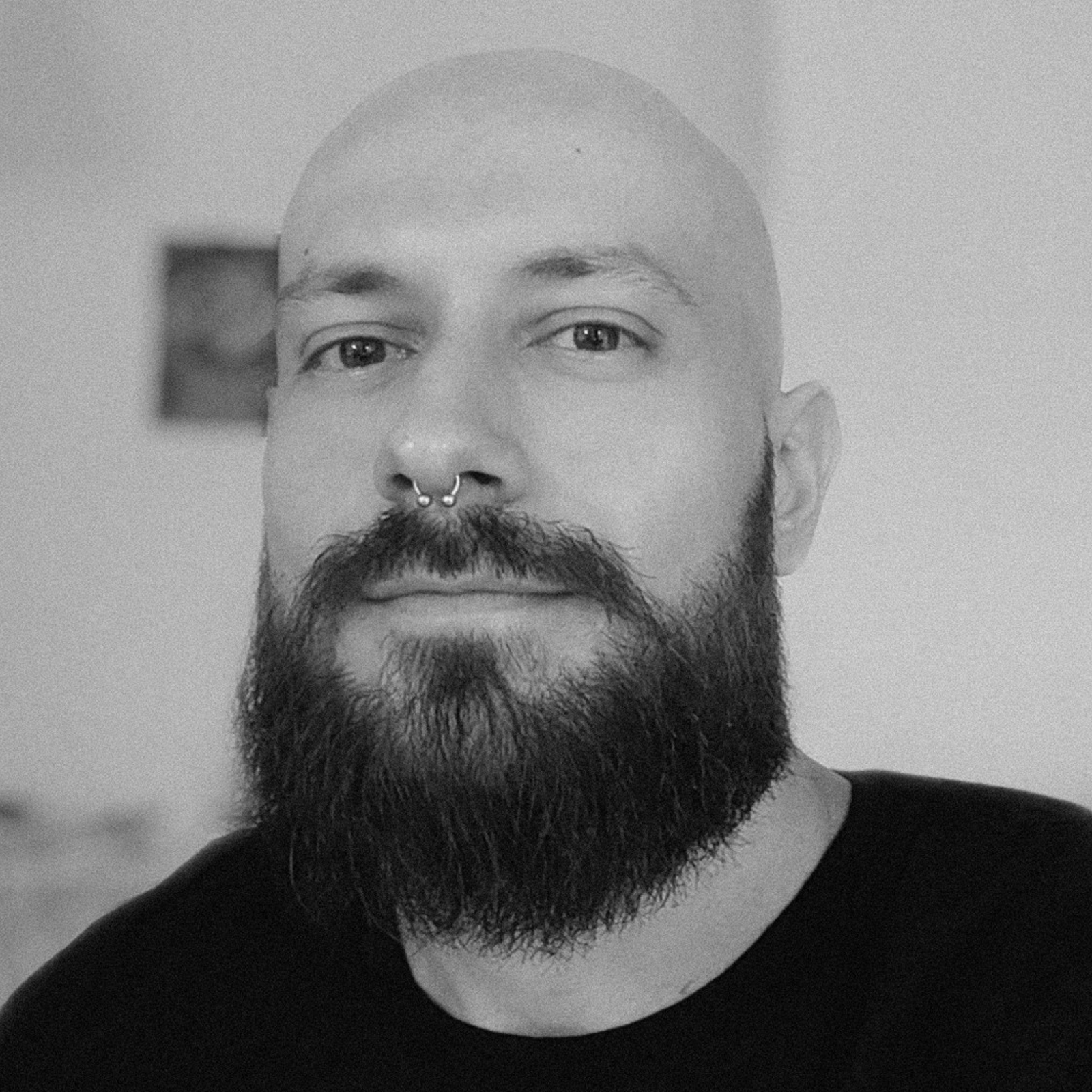 Delian Danielov
Houdini VFX

Delian Danielov is a talented professional in the field of visual effects (FX TD) and a versatile 3D Generalist. With over 10 years of experience in managing audiovisual projects, he has excelled in the realm of digital post-production. His passion for photography and painting has left a mark on his creative approach. With a fervor for experimenting with various mediums, he has also collaborated on live-action projects, both in fiction and documentary, where he has served as a Director of Photography (DOP).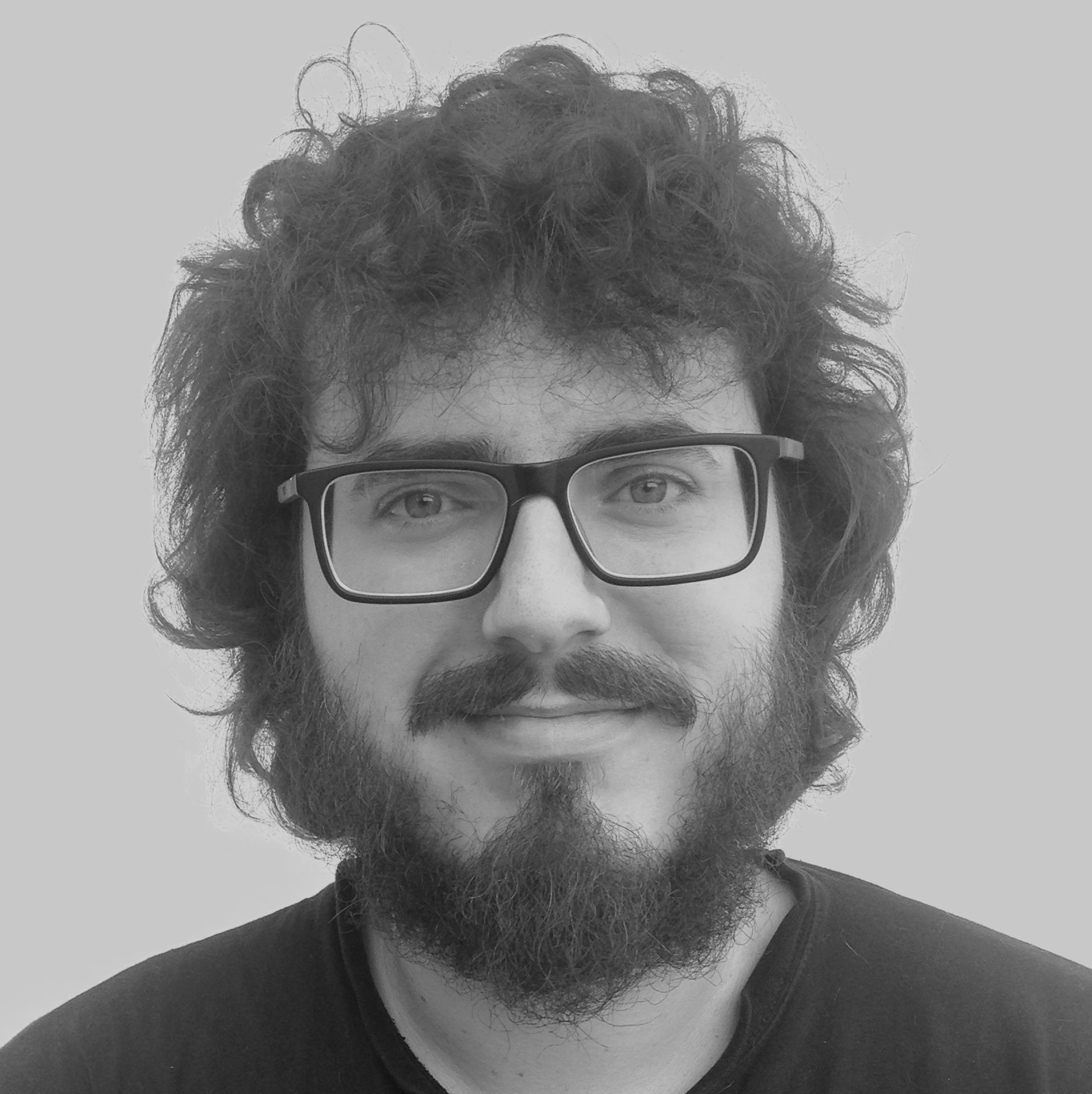 Erik Rueda
Unity Programming

Al terminar mis estudios de Ingeniería Informática e Inteligencia Artificial, me encontré ante una disyuntiva: tuve que decidir entre dedicarme al desarrollo de videojuegos o a la docencia. Ambas opciones me resultaban muy atractivas e interesantes, pero finalmente decidí seguir mi pasión y emprender en el mundo de los videojuegos. Después de varios años trabajando en la industria (principalmente con Gone Mad Studios y como freelance), de haber trabajado en diferentes roles (ante todo programador, pero también game designer y director de equipos) y tras haber desarrollado más de una docena de proyectos (destacan Hirilun y Alex Kidd In Miracle World DX, de Merge Games), seguía con la espinita de ser profesor, así que me dije, ¿por qué elegir? Actualmente compagino el desarrollo de proyectos con la docencia en Unity.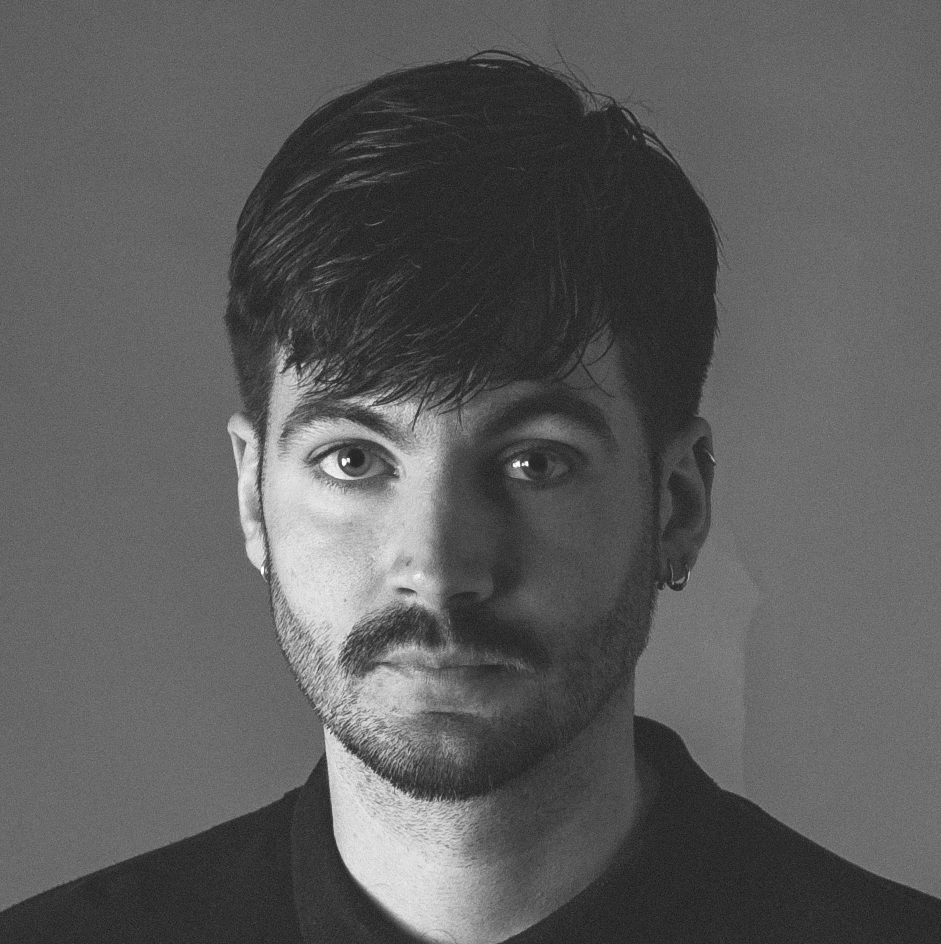 Alex Zacares
Videogame Art

Artista 3D y músico. Apasionado del mundo del 3D en general y de la animación en particular. Ha trabajado en empresas como Wildframe, Rock eSports, Gears for breakfast y actualmente en Brave Zebra, participando en proyectos como Endling (Herobeat Studios), War of Olympus (Silversword Games) o Dolmen (Massive Work Studio), animando, modelando/texturizando, riggeando e incluso diseñando sonido y componiendo BSOs.
TALK TO AN ADVISOR
Still not ready? Don't worry, talk to one of our specialized advisors and we'll help you find the path to your professional success.
LEARN MORE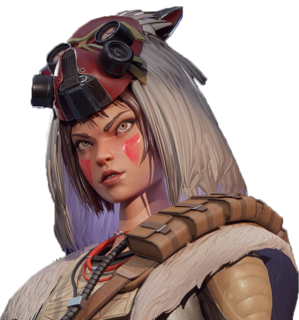 VISIT THE SCHOOL
During your visit, you'll have the opportunity to speak with your advisor, explore our state-of-the-art facilities, and see first-hand how our students work on their projects.
LEARN MORE