OVERVIEW
At Universal Arts School we not only offer you a highly specialized and high performance training. We also offer you a variety of services included, which will make your experience with us as complete as possible.
Formative Routes

11 Combinable Study Areas

+50 Custom Careers to choose from

+94 Training Routes

Internationally approved
School Services

State-of-the-art facilities

Conference Room with Mega LED Screen

Cafeteria and Game Room Onsite

Latest software update

Work Stations

Preparation of Official Documentation for visa application

Contact and follow-up with the embassy

Post Visa Bureaucratic Assistance (TIE, SIP, Empadronamiento, etc.)

Health Policy Counseling

Real Estate Assistance

Digital diplomas with QR code

Pet Friendly

Personalized student assistance
Studio Production

Game Jams
3h of feedback with your supervisor

Portfolio Creation

9h of Supervision with the Project Manager

Reel Creation

Mindset Sessions

Mentoring Sessions

Job Application Software

Participation in The Rookies contest

"Create your own business" consulting

Permanent Work Space
Monday - Thursday from 09:00h to 21:00h
Friday from 09:00h to 16:30h

Emplyment Recruiter

Reel Improvement

Welcome Pack with school uniform
Training Concept

Learning the methodology used in production companies

Real production workflow

Learning the technological language of the production companies

Methodology without subjects but by production modules.

100% practical and non-theoretical training

Different modalities to choose from: online, face-to-face and telepresence.

Pipeline learning from production companies

Multicultural Environment

Top industry mentors

Content extracted from the world's largest audiovisual industry
Training Content

+400 Hours of training

+400 Project hours

36 weeks of training

36 Tutoring

36 Personal Projects

3 High Level Projects

1 Global Project
Campus Virtual

Access to the OFFICIAL DISCORD and the community of creators

Access to additional free courses

Masterclasses

Access to the Employability Module

Access to all Webinars

Personalized mentoring to enter the industry

Permanent access to lectures and videos of lectures

Recording of all classes held at UArts School

Access to the school's Unreal Engine production library

Gamified Virtual Campus
TALK TO AN ADVISOR
Still not ready? Don't worry, talk to one of our specialized advisors and we'll help you find the path to your professional success.
LEARN MORE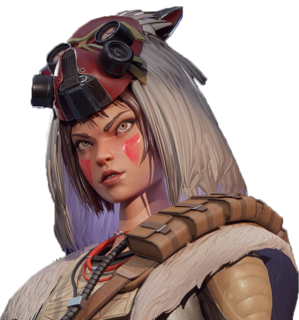 VISIT THE SCHOOL
During your visit, you'll have the opportunity to speak with your advisor, explore our state-of-the-art facilities, and see first-hand how our students work on their projects.
LEARN MORE